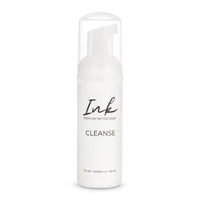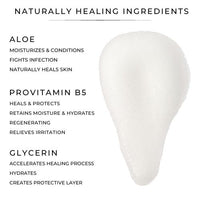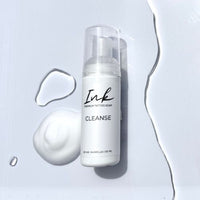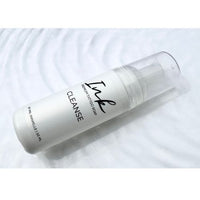 Ink Cleanse Premium Tattoo Aftercare Soap
Regular Price

$19

Sale Price

$19

Regular Price

Unit Price

per
Ink By Mr. Inkwells Cleanse - Premium Tattoo Aftercare Soap
A soap specifically designed for tattoo aftercare, Ink Cleanse is the best soap you can use while healing your new tattoo. It is gentle, packed with natural ingredients that promote healing, and comes in a sanitary foaming bottle to help keep your tattoo as clean as possible.

Ink Cleanse Tattoo aftercare soap will hydrate and nourish your healing tattoo while providing the protection it needs to heal properly, ensuring your new tattoo will stay looking as beautiful as the day you got it.

Developed In California by professional tattoo artists and skincare experts, made in the USA, our premium tattoo soap is specially formulated to help your tattoo heal quickly and beautifully. If you are looking for the best tattoo aftercare soap, Ink premium tattoo aftercare Cleanse is for you.
How To Use
Apply foaming tattoo soap to tattoo and surrounding area 2-3 times daily. Wash tattoo area very lightly with finger tips (no washcloth). DO NOT scrub vigorously, this will damage the tattoo and impede the healing process.
For a step by step guide to tattoo aftercare check out our Definitive Guide To Tattoo Aftercare
Made with Natural ingredients that nourish skin and promote healing
Petroleum FREE, Cruelty FREE, Paraben FREE, Sulfate FREE, Packaged in recycled plastics, Made in the USA

Ingredients: Water, Sodium Cocoamphoacetate,. Glycerin, Caprylyl/Capryl Glucoside, Sodium Cocoyl Glutamate, Aloe Barbadensis Leaf Extract, Provitamin B5 (Panthenol), Polysorbate-20, Fragrance, PhenoxyethanolCaprylyl Glycol, Citric Acid